Tour Stroke Instructions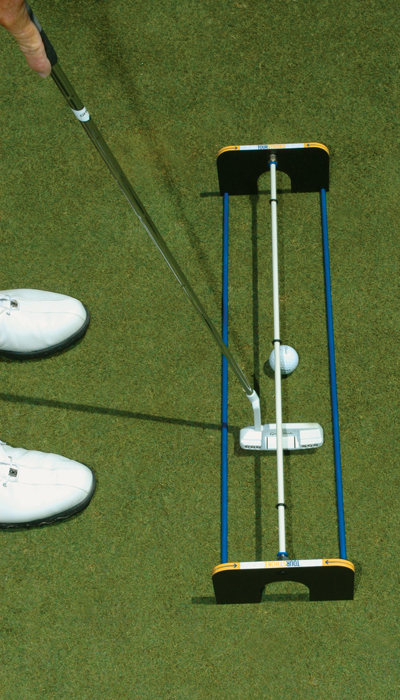 Click on image to enlarge
How to Use Tour Stroke
Step 1: Position Tour Stroke along your intended target line so the opening aligns with the hole.
Step 2: Center ball on the ground directly under the white stick and adjust slide rings for desired stroke length.
Step 3: Align your body parallel to Tour Stroke. When aligned correctly, your eyes should be directly above the white stick, making the ball appear to be split into two even pieces.
Step 4: Now make a stroke, keeping the putter head low to the ground on the takeaway and follow through. (If you start lifting your putter too abruptly, it will hit the white stick.) A good stroke will result in your ball rolling directly through the hole on your Tour Stroke.
FYI: Tour Stroke has two different size openings — a 2½-inch hole for beginners and a 2-inch hole for advanced players. (We recommend starting with the larger opening and switching to the smaller opening for an additional challenge as your skills improve.)
Tour Sticks Drills
Ball Flight Drills
---
Full Swing Drills
---
Putting Drills
---
Set Up Drills
---
Short Game Drills
---
Training Drills
---