Frames Your Putt
for Instant Feedback.

Golf Putting Drills —
Practice Indoors or Outdoors.
---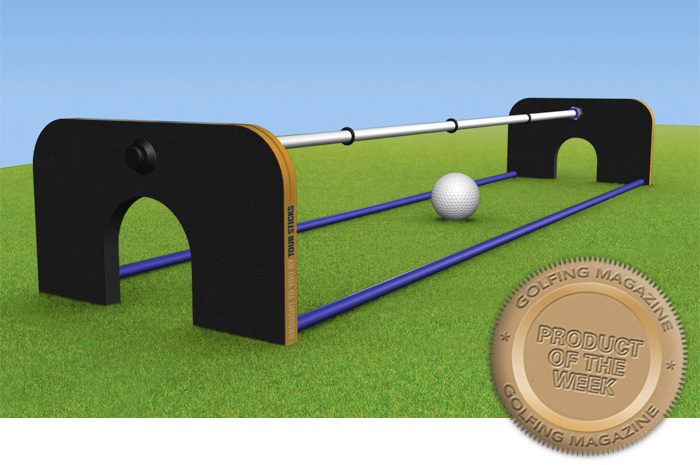 Featured as Golfing Magazine's
Product of the Week
Get golf putting help with Tour Stroke! On average, putting is 43% of the shots in a single round. Improve your putting by using Tour Stroke when practicing.
Tour Stroke offers putting help by framing your putt for instant feedback on your stroke and alignment. Combined with golf putting drills, Tour Stroke can revolutionize putting for golfers of all skill levels. Use Tour Stroke to identify:
Alignment
Ball Position
Eye Alignment
Stroke Length
Stroke Height
Stroke Path
For use indoor and out, Tour Stroke features an easy-to-assemble design which fits right into your golf bag. It also features two different size openings — a 2.5" hole for beginners and a 2" hole for advanced players — and adjustable slide rings.